Hotel near the Greater Vancouver Zoo
Walk on the wild side during your stay at our family-friendly hotel near the Greater Vancouver Zoo. Boasting family suites with bunk beds and a pool area with a water slide, Comfort Inn & Suites Langley is the best place to stay right by the province's favourite zoo!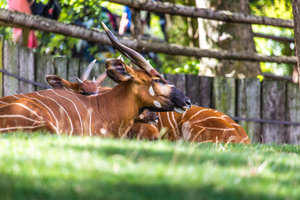 Directions
It's just a 6-minute drive or 2.2 km from our hotel near the Greater Vancouver Zoo.
Take Adlergrove-Bellingham HQY / BC-13 S straight to your destination!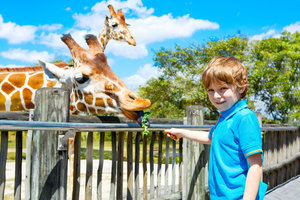 Supporting Rescued and Orphaned Animals
The Greater Vancouver Zoo is dedicated to conserving local and international ecosystems with over 140 different species of animals. This 120-acre zoo takes in a variety of donated and rescued animals to give them a better home!
Attend the zoo's keeper talks to learn more about the variety of animals they care for!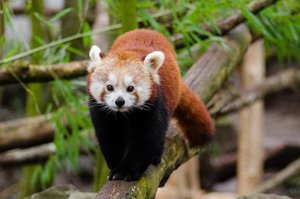 Visiting the Zoo
The zoo is open every day of the year except Christmas Day, December 25th.
Summer Hours: 9 AM – 7 PM from April 1st to September 30th.
Winter Hours: 9 AM – 4 PM from October 1st to March 31st.
The paved pathways are completely accessible for wheelchairs, strollers, and wagons. Kids are encouraged to bring their own bicycles, scooters, roller blades, and wagons.
Rent wheelchairs and umbrella strollers at the front gate for a small fee and photo ID deposit.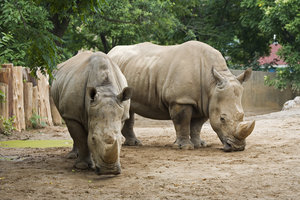 Plan Your Day
See an interactive map of the zoo to plan your route.
Purchase train tickets from the gate at admission. Ride the steam train throughout the zoo for a nostalgic part of the Greater Vancouver Zoo experience!
There is a full-sized playground for children to let out some energy.
Host a family picnic or birthday party at the Picnic Area by Lemur Island or under one of three covered and themed gazebos. There is a small fee to reserve the gazebo for the day and comes with exclusive group rates!
Book your stay today at our delightful hotel near the Greater Vancouver Zoo and spend an unforgettable day amongst animals!