Nearby Restaurants in Langley, BC, Canada
Discover several great lunch options and other local restaurants in Langley, British Columbia right by our hotel! There is a Tim Hortons, McDonald's, and Subway within walking distance of our front door for a quick bite, in addition to more eateries here within Gloucester Industrial Park.
Let us take care of one of your daily meals. Included in your reservation is a complimentary hot breakfast each morning. Assemble your own plate with a variety of indulgent and healthy options, including eggs, sausages, waffles, fruit, and cinnamon rolls!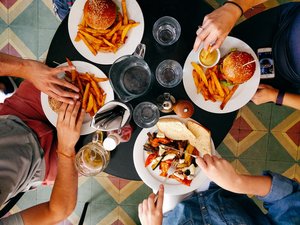 Work Lunches
When visiting Langley on business, stop by one of the lunch spots in Gloucester Industrial Park or grab dinner with friends after work. Options include:
Holy Falafel & Shawarma House: Signature Fast Falafels and Delicious Donairs.
Queen India Jumbo Pizza: East Indian Pizza rises to a new level with an excellent fresh crust.
Industrial Park Sandwich Works: Fresh hand-made sandwiches with lots of toppings.
Gloucester Tandoori Café: Delicious and traditional Pakistani dishes.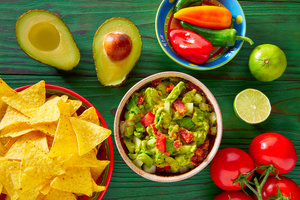 More Recommendations
We're just a short drive away from more delicious restaurants in Langley, BC, Canada. Some of our favourites:
Coney's Ice Cream: A favourite for the kids, pick your flavour of cone!
TOMO Sushi: Choose from bento box lunches, fresh sashimi, and some of the best tasting sushi in the area.
Mazatlan Authentic Mexican Cuisine: See if you can handle the heat with spicy and flavourful Mexican cuisine.
Brick Alley Bistro: Home-cooked dishes made with fresh local produce.
Book your stay today at our comfortable hotel with lots of nearby restaurants in Langley, BC, Canada!